Vanrik Agro Group is a dynamically growing company, which aims to achieve maximum efficiency in agribusiness through key elements of our strategy, using Green technologies and introducing new, market-demanded varieties.
The impending food crisis dictates the need to use the available natural resources as efficiently and carefully as possible. Our group is steadily implementing this principle.
---
Key elements of our strategy:
team and culture:

we strive to ensure that our employees and the corporate culture of Vanrick Agro Group become one of the main sources of our competitive advantage;

technological breakthrough:

we constantly carry out technological modernization and strive to integrate all the latest technologies and innovations into our business;

Introduction of new crops and varieties

, which give the maximum productivity;

Green Energy

and the economical using of natural resources;

financial performance:

we strive to increase the financial returns of our business through more efficient cost management and risk / return ratio.

---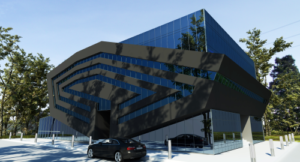 All that we have done is just the beginning of the way. Far from all of that, what we started is complete. Great work and new challenges will be ahead.
In the past, we set ourselves tasks related mainly to with the expansion and modernization of our business.
Our tasks at the next stage will be much more difficult. We need to lay the foundation for the future success of Vanrik Agro Group in the new world. This is a world of rapidly changing of technologies and preferences of customers, a world of significantly greater volatility and uncertainty of Economy, the world of increased competition from the new market participants, a world of more demanding of regulation.
Finding of worthy answers to these challenges will not be easy. This will require very serious changes in our work, but, more importantly, this will require originative energy, creativity and involvement of all our team and new partners.
We are convinced that as a result of cooperation with investors sharing our principles, we will approach the common goal of becoming one of the best agro-companies in the world. And the fertile lands of Western Georgia and the mild subtropical climate will be one of the important components of our success.
---
---
---
---
[wpdm_package id='624′]
[wpdm_package id='607′]
[wpdm_package id='633′]
Information for investors.
To access the files, please fill in and send us a small questionnaire. After processing your request we will send a special password to your e-mail.
[contact-form-7 id="610″ title="Request for investors information"]